FoL Motif Pelican Bag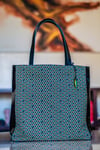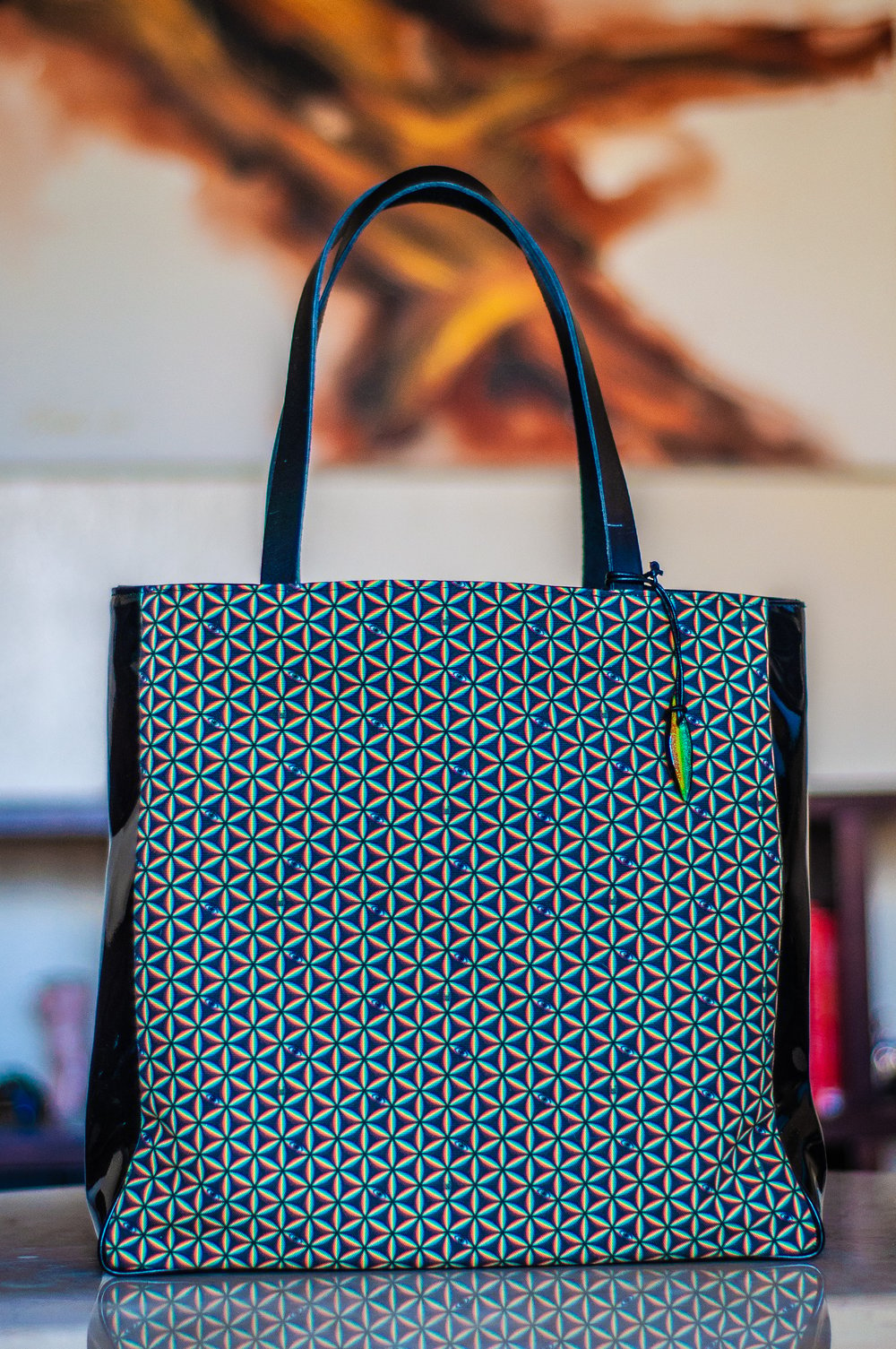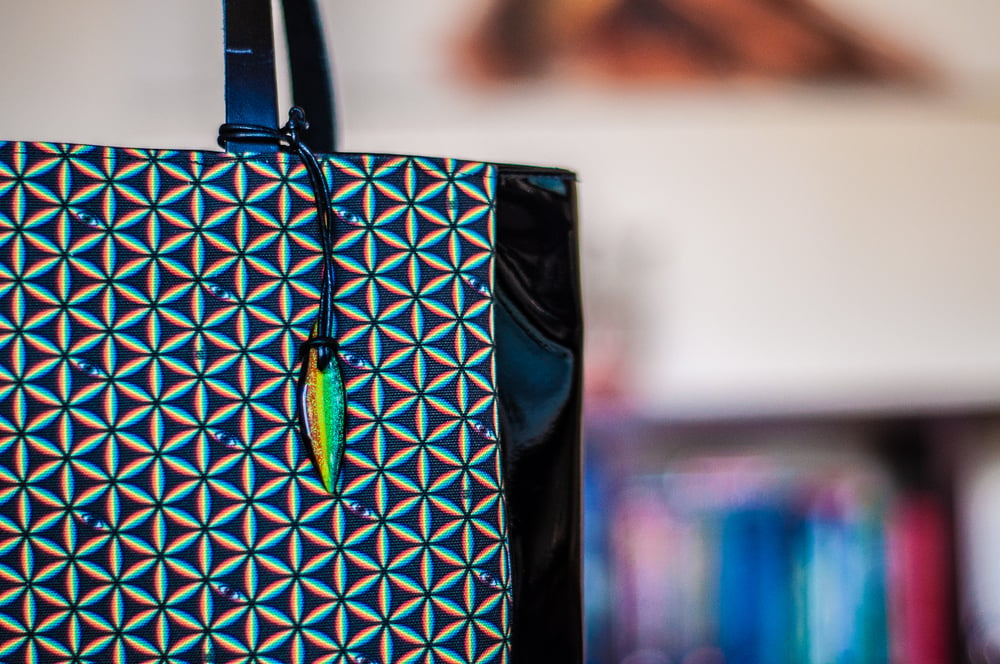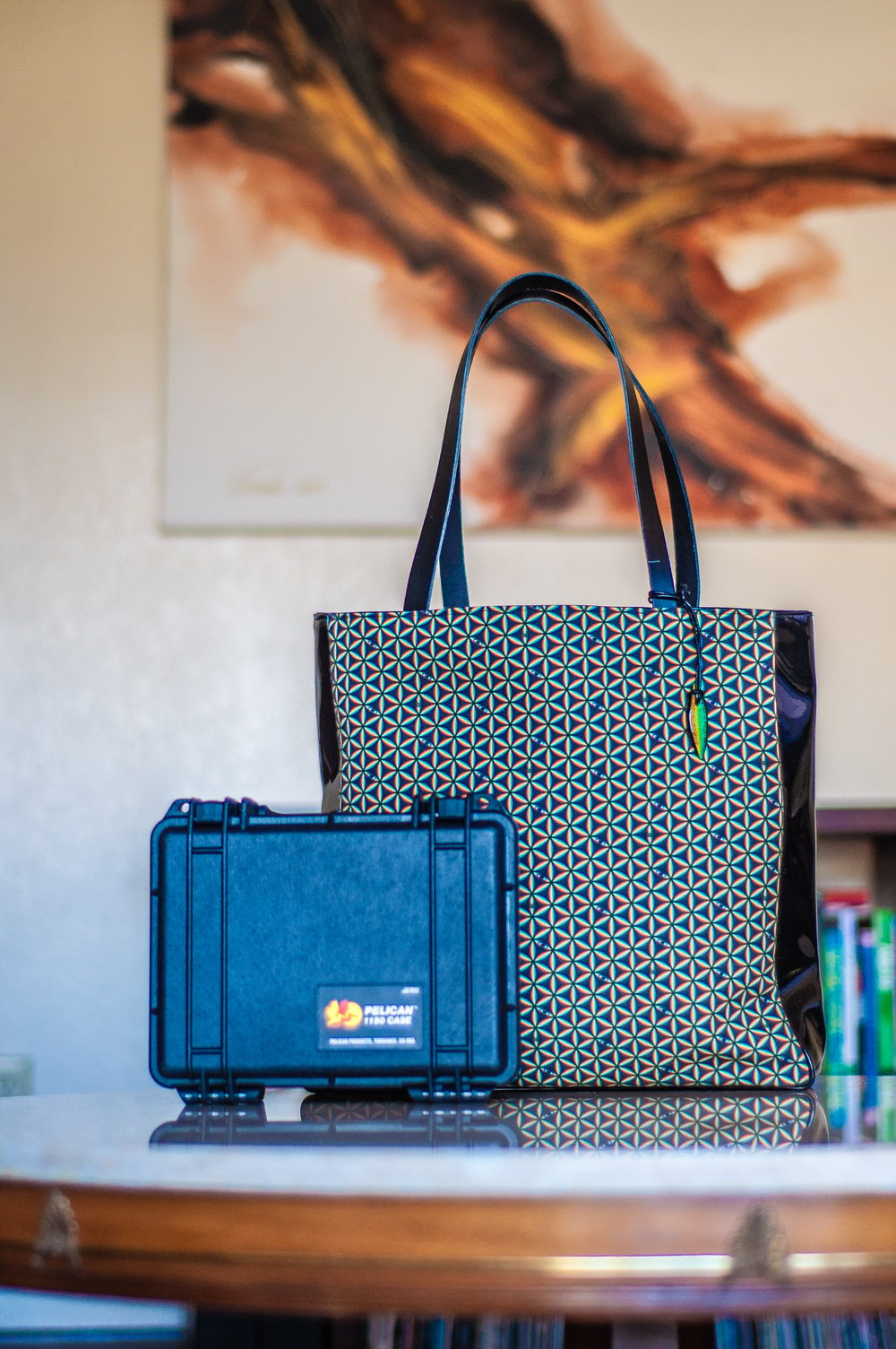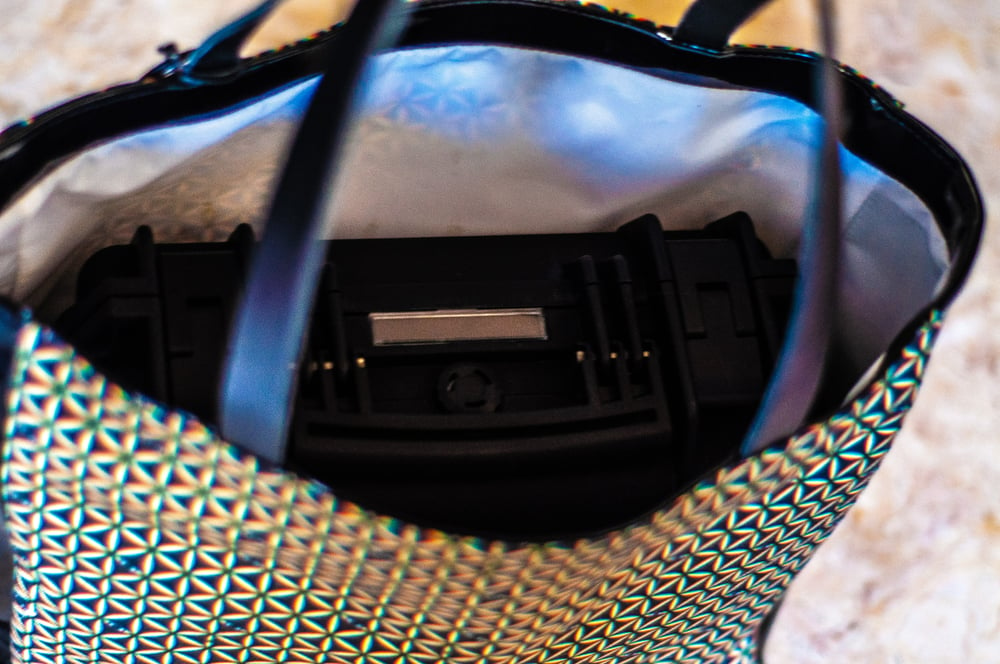 Rainbow Flower of Life Motif designed by Ben David.
Handmade in London using a heavy-duty canvas print and Italian vinyl with Italian Leather Handles.
Emerald Green Dichro & Rainbow w/ UV Glass "Luggage Tag" handmade by Ben David in Tucson, Az.
One large pocket perfect to hold your Pelican and 2 inner side pockets for your dabbing accessories. (Or can be used as an everyday shopper bag)
Approximate size 13.75" x 13.75" x 5"
STICKERS INCLUDED WITH EVERY ORDER!